Tapple-How to Permanently Delete Your Dating Profiles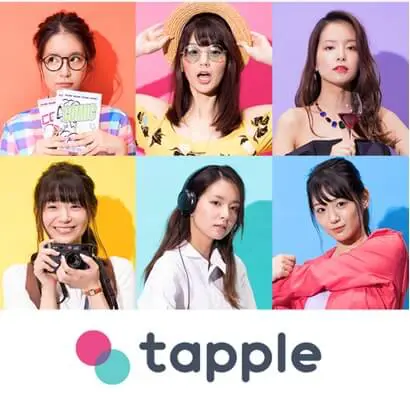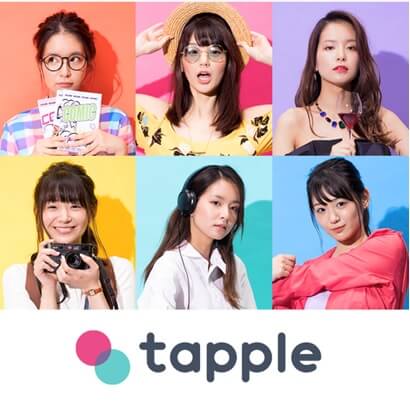 More and more often these days people find a partner through dating apps and websites such as Tapple and Pairs.

Taple, a popular dating application that has more than 4 million members, 7,200 people couple every month.

You can search girls or boys through hobbies that apply to yourself.

Anyways, if you have already successfully found a partner or you're just tired of swiping right or left to kill time or maybe you might even be leaving Japan and you won't use it again in your country, you're in the right place. Here is a quick guide on how to delete your Tapple account.

As many users may think, deleting the Tapple app off your phone actually doesn't mean you have completely deleted your account.
How to delete your Tapple account on your phone
Deleting Tapple account is different between the app version and the web version, I will explain it in two ways.
Smartphone
If you are a free member on Tapple, deleting an account is very simple.
Subscribe from the App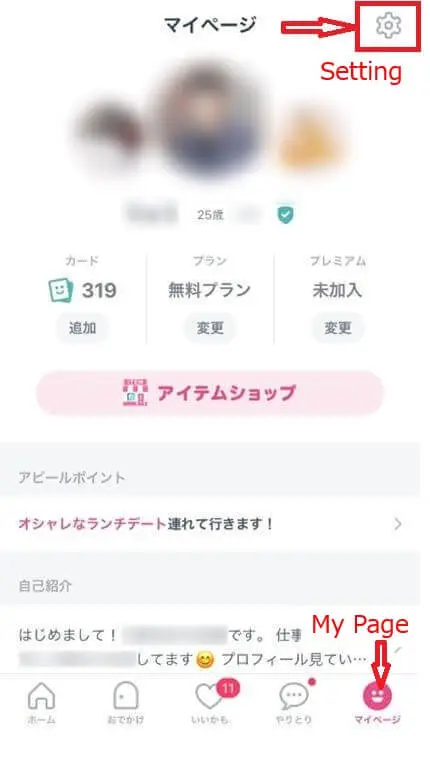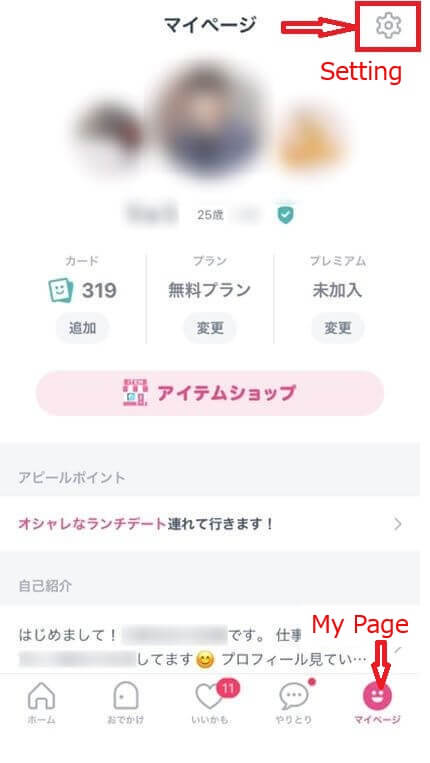 Deleting the dating app does not delete your Tapple account. To delete your account, open Tapple on your phone, click the gear mark right top, scroll down all the way to the bottom, and you will see "ヘルプ" in light gray color.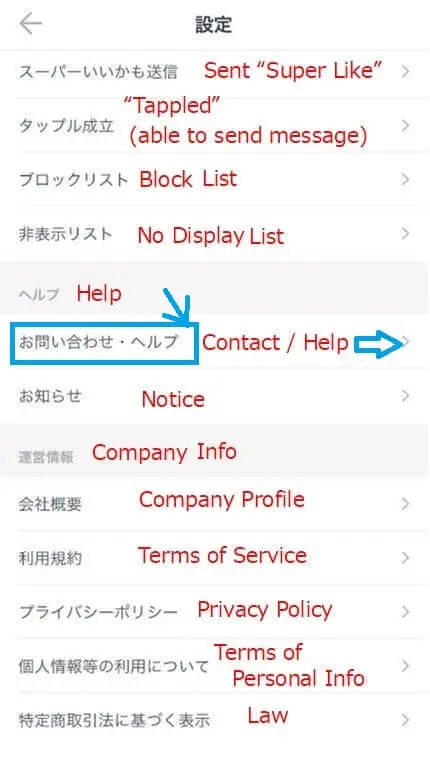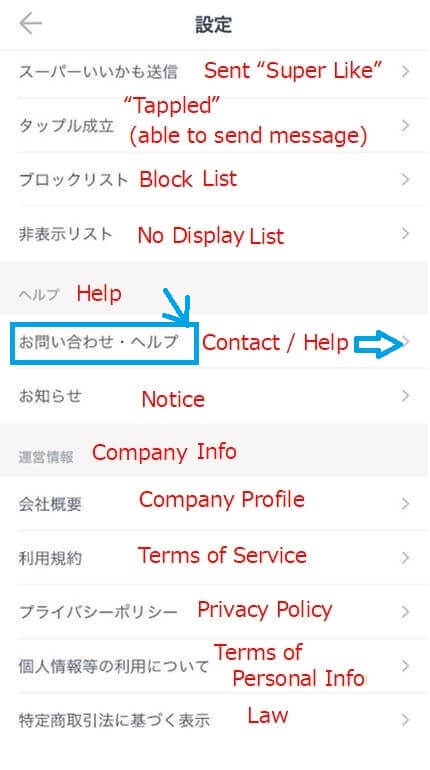 Then, select "お問い合わせ・ヘルプ". Again, scroll down all the way to the bottom, and click "退会はこちら" (It might be hard to find because it is extremely small.) You enter your login password.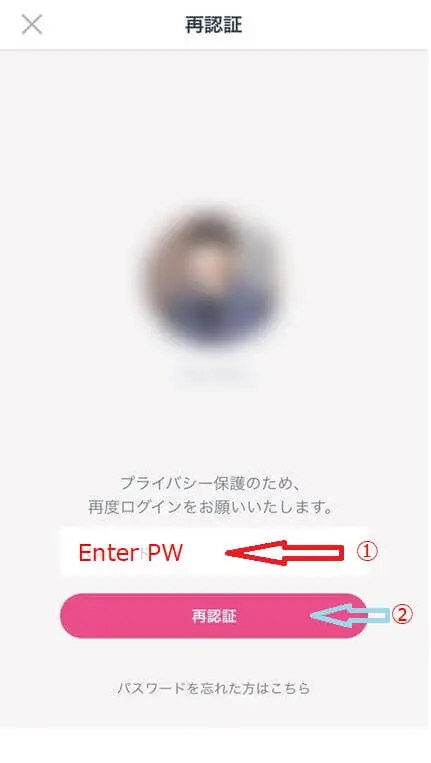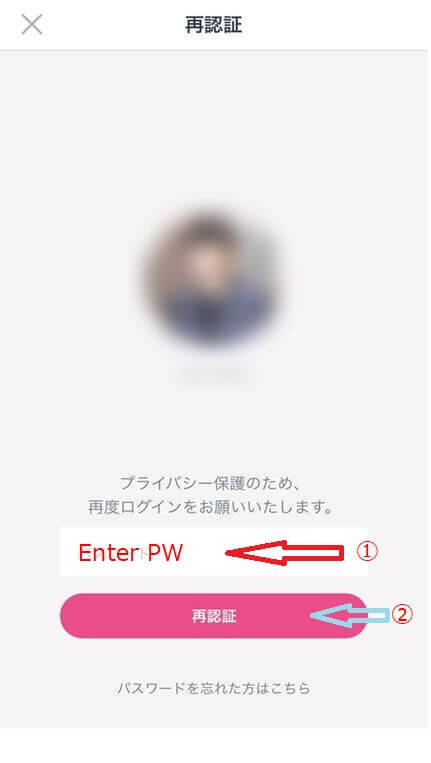 The confirmation screen before unsubscribe will be displayed. Just make sure if you agree to delete your account, you cannot re-register immediately and everything you typed on your profile also will be deleted.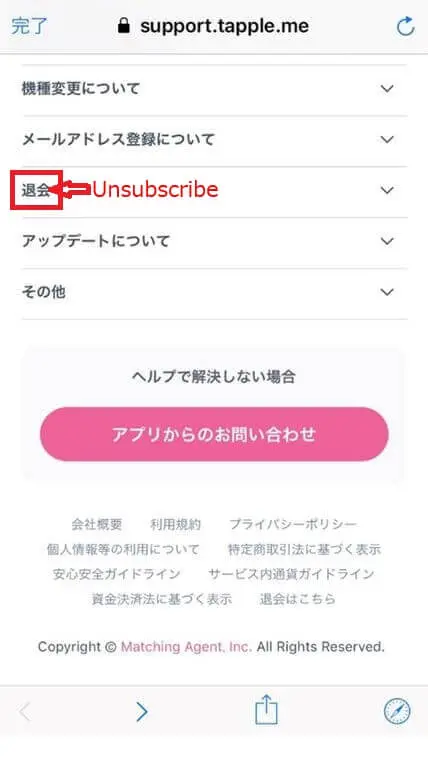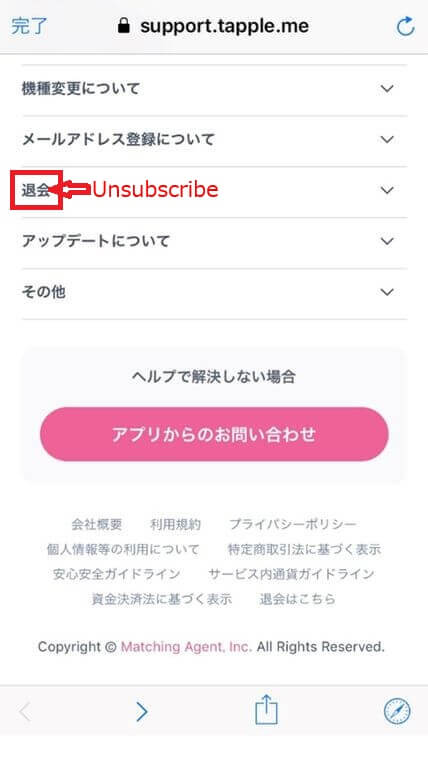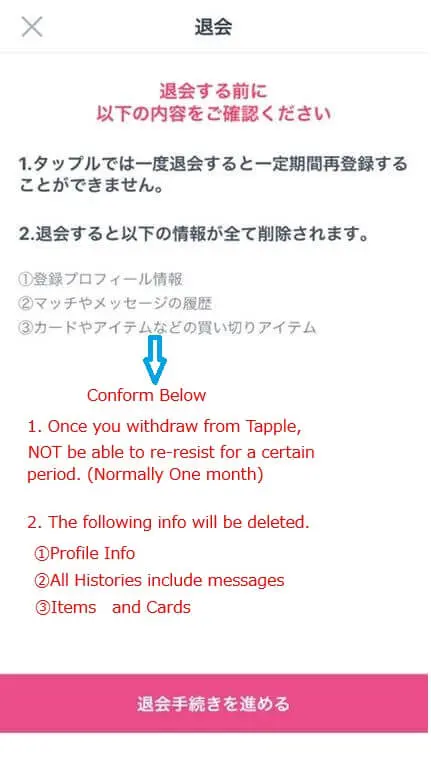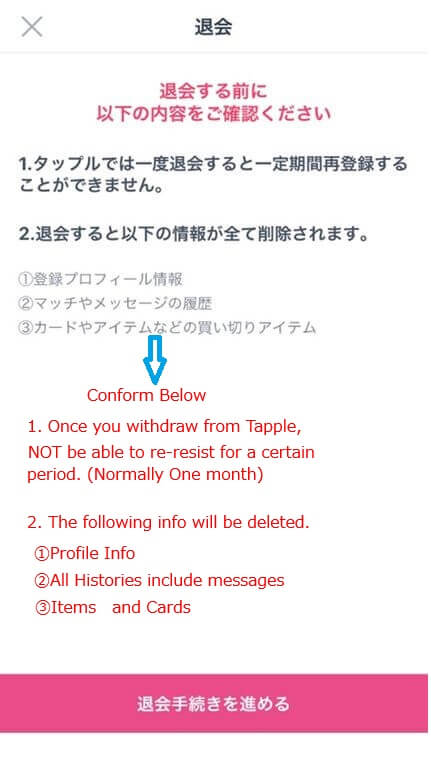 If you agree, then click "退会手続きを進める" on the pink section. Tapple will ask you to take a survey for getting your feedback.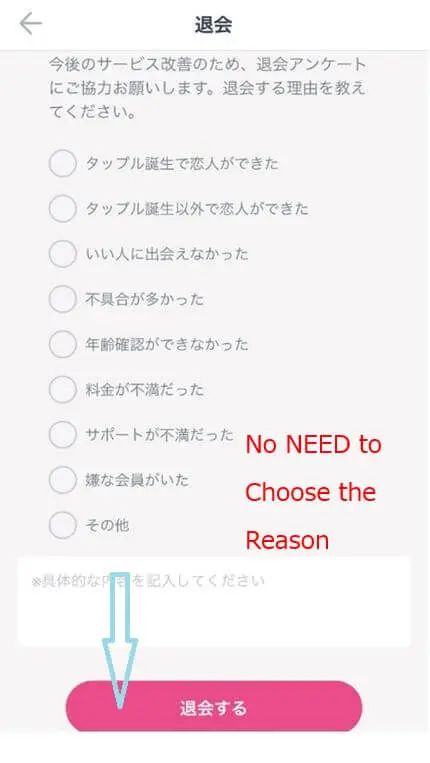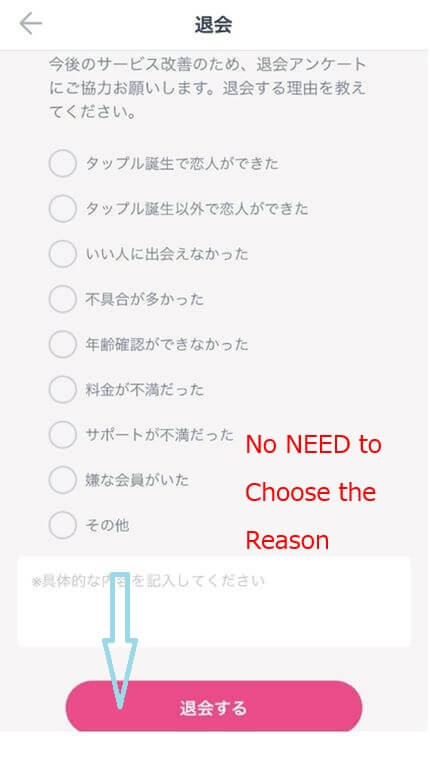 〇タップル誕生で恋人ができた(I found a partner on Tapple)
〇タップル誕生以外で恋人ができた(I found a partner outside of Tapple)
〇いい人に出会えなかった(I could not find a partner)
〇不具合が多かった(There are too many bugs in this app.)
〇年齢確認が出来なかった(I failed to check my age.)
〇料金が不満だった(The membership price was too expensive.)
〇サポートが不満だった(I did not like customer service.)
〇嫌な会員がいた(I met an awful user.)
〇その他(others)
You'll then see a message that says "Account successfully deleted" if it worked.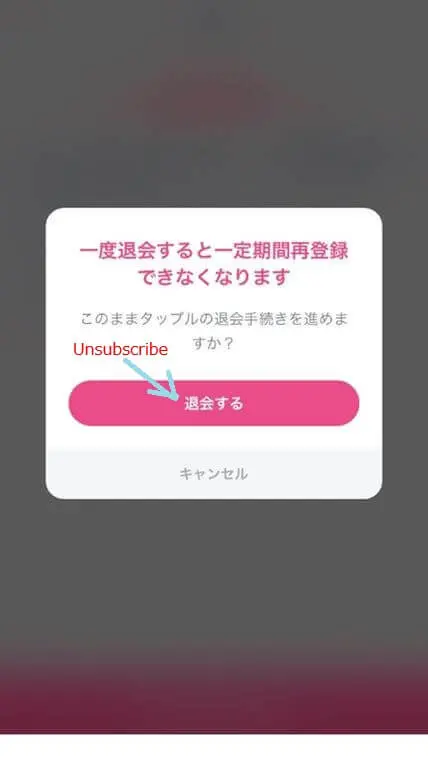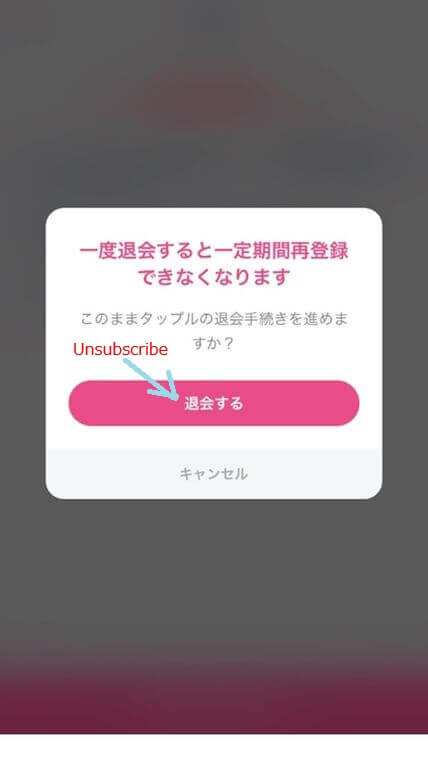 Subscribe from Web version
Like how you delete the app on your smartphone, it's also simple. If you wish to cancel your account on web version, click on the gear mark in the upper right corner of 'My page'.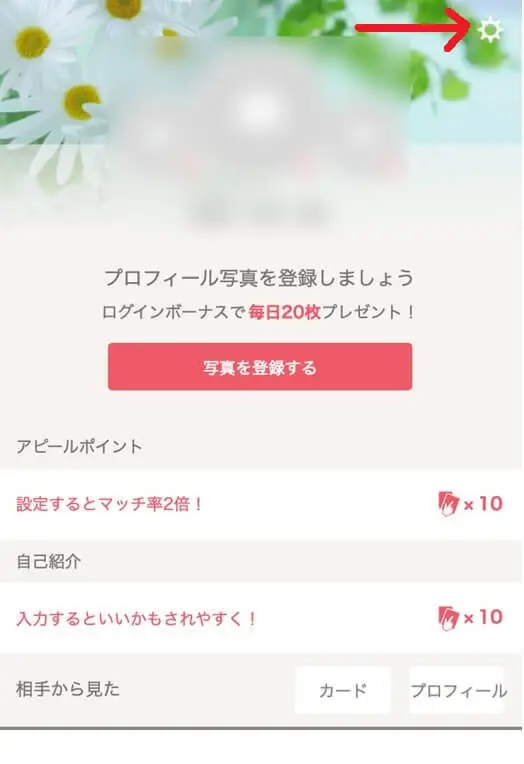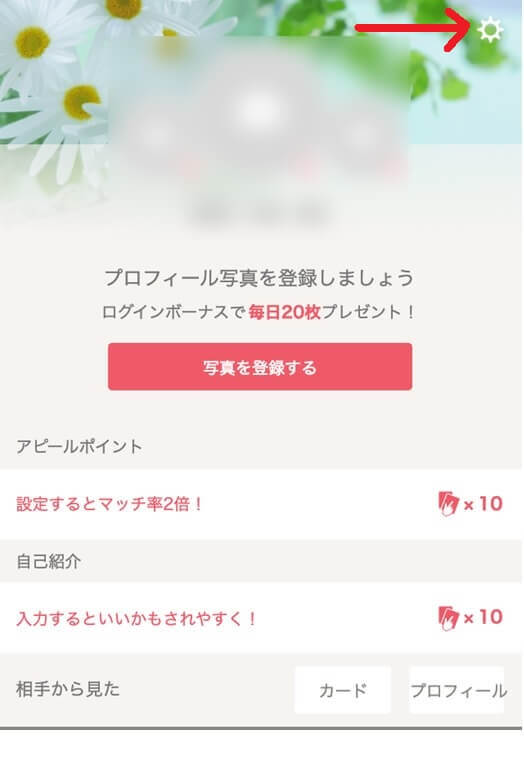 Then the setting screen will be displayed, so click "お問い合わせ・ヘルプ" at the bottom of the page.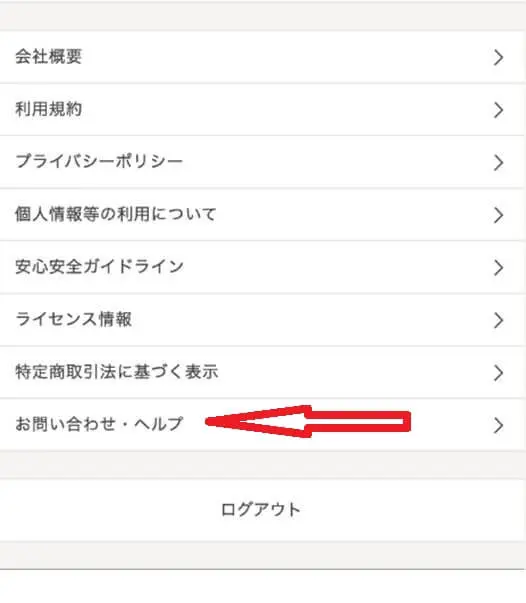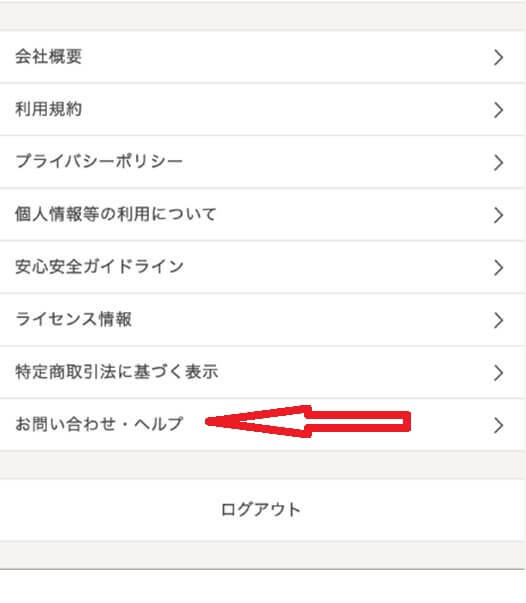 There is an unsubscribe button at the bottom of the help page. If you click '退会方法を教えてください' or "スマホブラウザまたはPCをご利用の方の退会方法はこちら", the page for how to cancel your account will be displayed.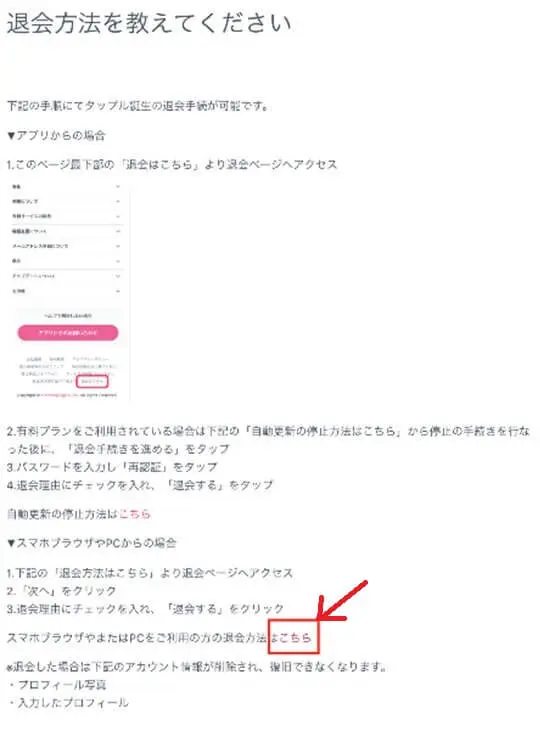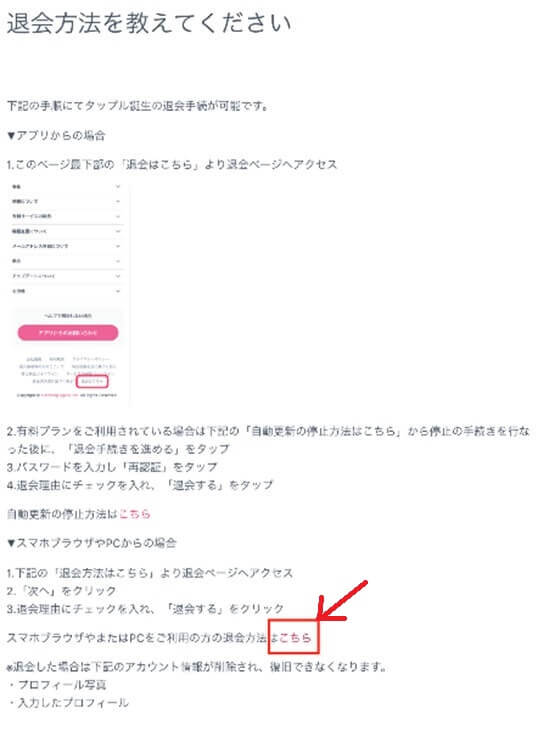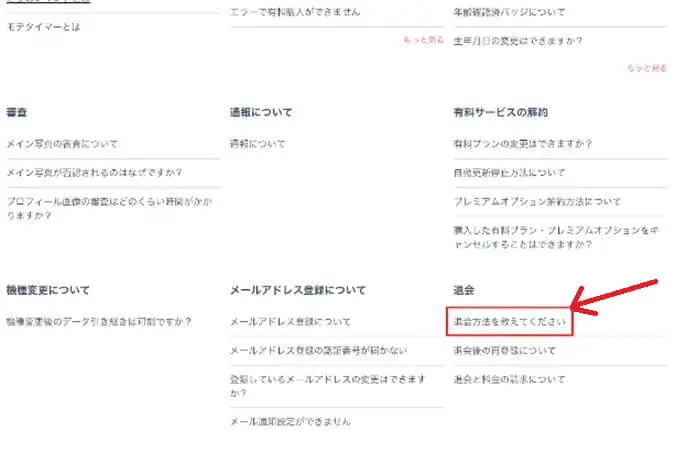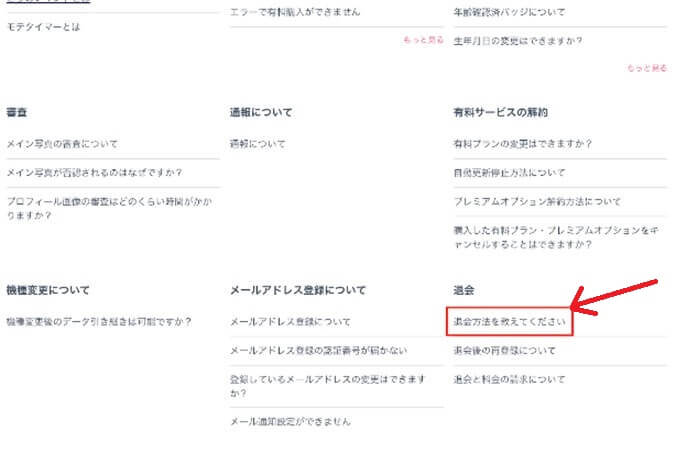 The confirmation page before un-subscription is displayed. You have to agree that all information on Tapple will disappear, then click "次へ".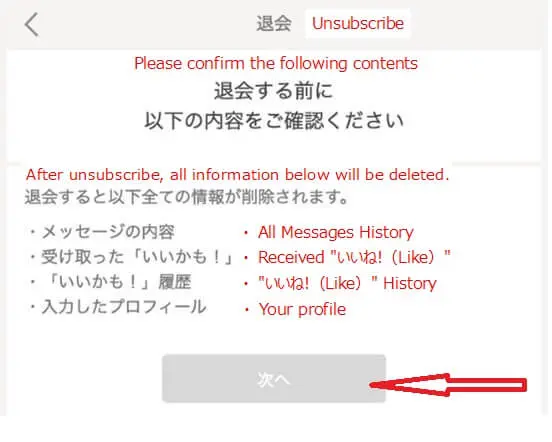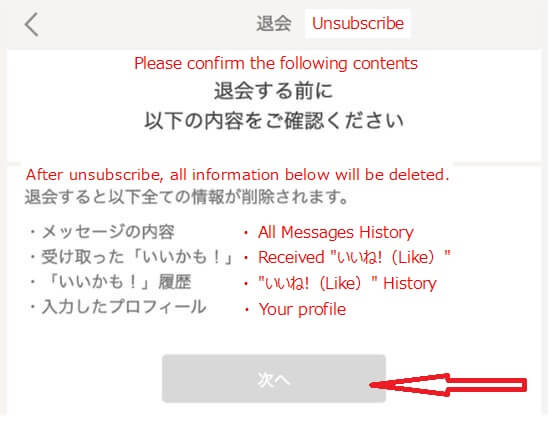 Enter the password to authenticate your account.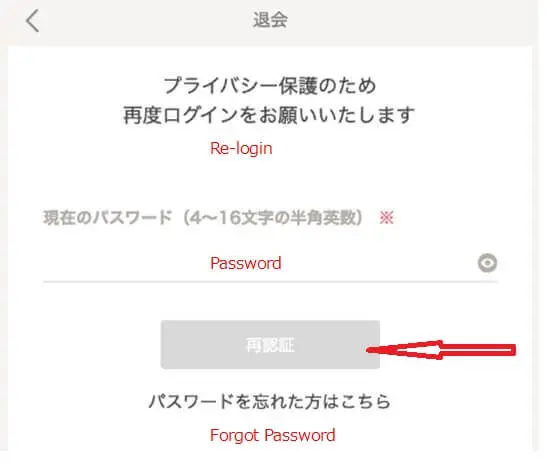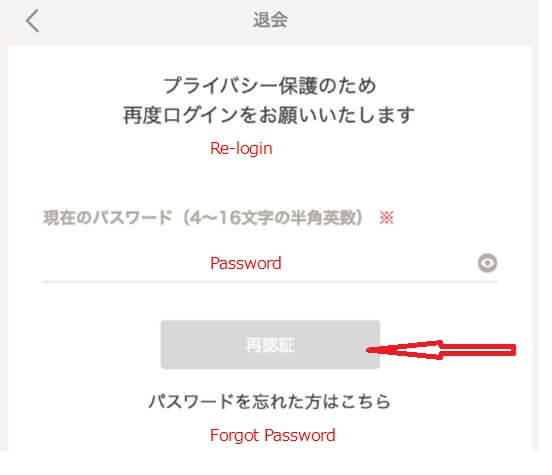 If you forget your password, contact Tapple's customer service. If you answer the survey like you saw it on your phone, the procedure of unsubscribing is completed.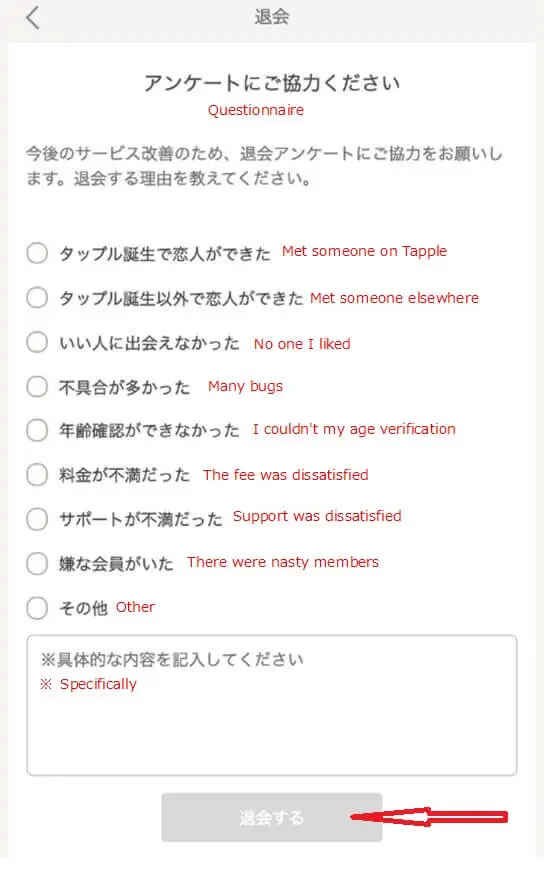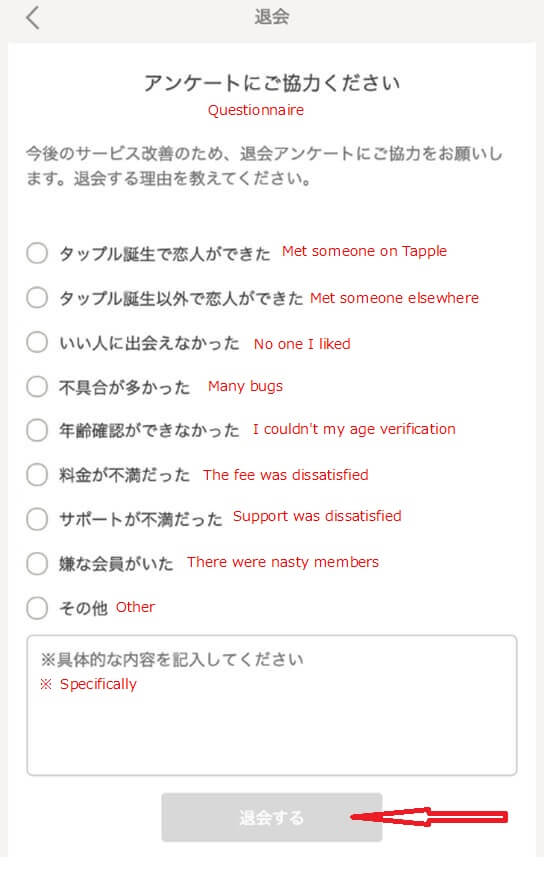 So far, you have learned how to cancel Tapple account as a free member. On the other hand, if you are a premium member, you have to cancel your monthly payment contract before the procedure above. Let's begin.

You must turn off the auto-renewing subscription before unsubscribing!

If you are a premium member at Tapple, first, you need to be back to a free member before you unsubscribe.

If you do not cancel the continuing payment setting, they will keep charging you even after you delete your Tapple account.

If you are a premium member, and cancel Tapple account, be sure to return to be a free member then cancel the account. The auto-renewing subscription suspension procedure must be completed within two days before the expiration date.
iPhone Users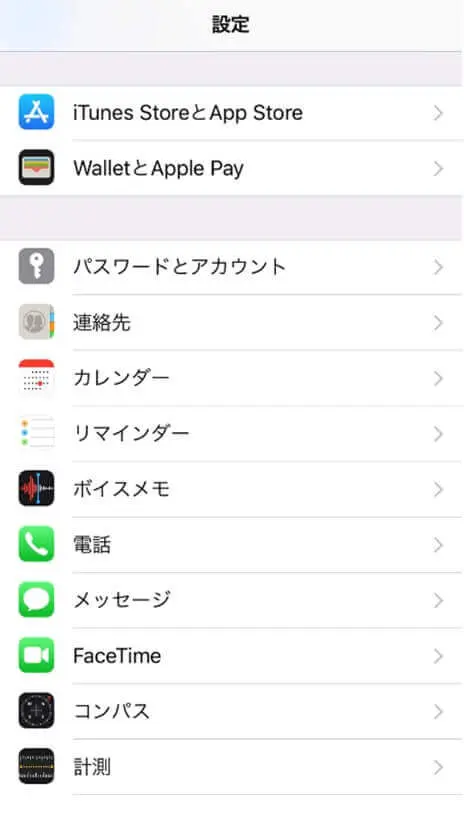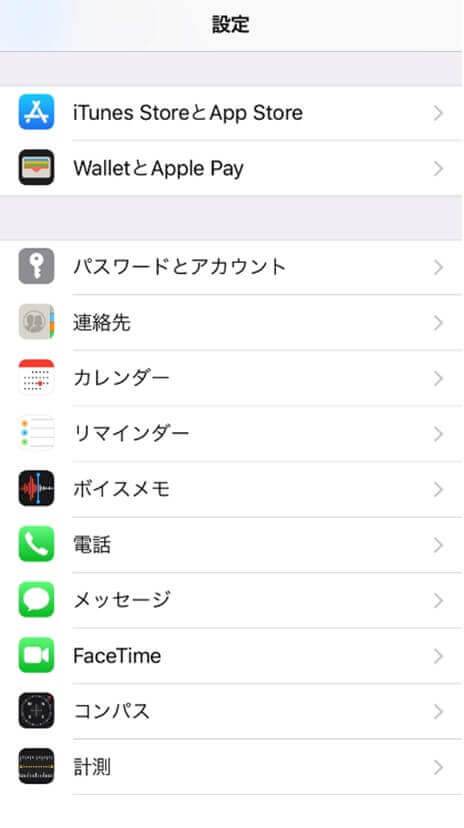 Find iTunes Store and App Store on iPhone setting screen.




Then, tap on your Apple ID, and view Apple ID when the pop up window appears.




Enter your Apple ID password or fingerprint ID when prompted.




Then, if you tap Subscriptions, you will see the Subscription for Tapple and tap Cancel Subscription.




Finally, tap Confirm when prompted to confirm that you want to cancel your subscription.
Android Users
On your Android phone or tablet, open the Google Play Store.

Check if you're signed in to the correct Google Account.

First, you tap Menu Subscriptions.

Select the subscription for Tapple.

Tap Cancel subscription.

If you are using Web version this process is unnecessary.

When you use Tapple with PC / Web version, you will pay directly with a credit card instead of paying through the application store. The billing for Tapple stops at the same time as you delete your account. Since it is unnecessary to cancel an auto-renewing subscription, it's easier to cancel on Web version.

No Refund with Any Case
Even if you delete your Tapple account in the middle of a contract, you will not be receiving a refund.

Let's say you bought a 6 months plan, and you found a girlfriend through Tapple in first month, and you want to cancel the subscription plan, remaining 5 more months to expire your account.

When registering a plan for 1 to 12 months Tapple, you must pay all at once. This means you will not get the money back instead of getting more discounts by paying once. Therefore, you may feel a waste of money if you already made a long-term contract.

Be sure if you are thinking about a long-term plan, you will not get money back although you have a remaining.
【YOUTUBE】Unsubscribe Tapple