Facebook cryptocurrency 'Libra' changes the Dating app industry?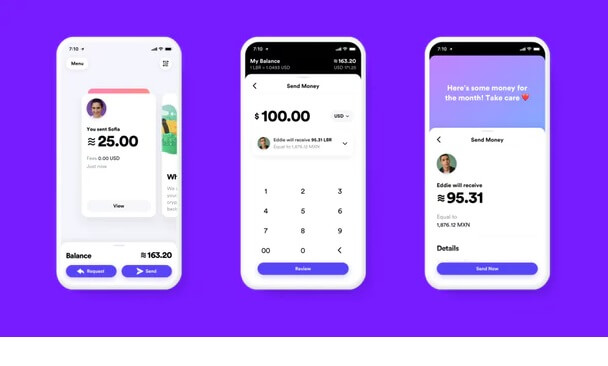 How does Facebook cryptocurrency 'Libra' change the Dating app industry?
Facebook announced launching a new digital currency called Libra in 2020.

You will be able to send money to others with almost no fees anywhere in the world.
Since there are over 2 billion monthly active users in the world, you will have access to more than 2 billion users to send money in the future.

Calibra is a wallet app you can use Libra coins.
This targets includes people who do not own bank accounts and credit cards.

Libra coins will be run by non-profit based in Switzerland.

Also, Libra allows Facebook users to send money through your phone or make a payment when using service or buying some products.

The newly issued libra uses blockchain technology that makes it difficult to tamper with information. As Facebook announced a Libra app at the same time, they aim to become a financial infrastructure in the world.

Source:The New York Times
Can we use Libra as a Global coin?
Recent "winners" are dictatorship, such as 4 big Tech companies, Google, Apple, Facebook, Amazon.
NY times says "It is built on some of the same principles as Bitcoin. But the aim is for Libra, unlike Bitcoin, to have a stable value, backed up by a basket of international currencies, such as the dollar, euro and yen."
Source:
The New York Times
So, the Libra coin will be more a combination of
Venmo
app and Bitcoin but more convenient.
In fact, Bitcoin is really hard to use as a real currency. Most stores and businesses do not accept cryptocurrencies as a payment method because the price of coin is very fluctuating. Most people buy Bitcoin because they make profits out of it. But, Libra will be a small fluctuation like real money such as US dollar, yen, and euro. Therefore, you will get an equivalent of money in Libra if you exchange $1.
The blockchain companies such as Coinbase and Bitcoin.com also charges us large fees when we exchange US dollars with Bitcoin.
Venmo does not allow users to send money anywhere in the world.
Right now, the problem for sending money to other countries is an expensive fee. That makes it really complicated to do business in global base. People will not see this Libra coin as an investment opportunity. Facebook will more make coin itself easy and usable to understand for users.
This is a list of partner companies Facebook announced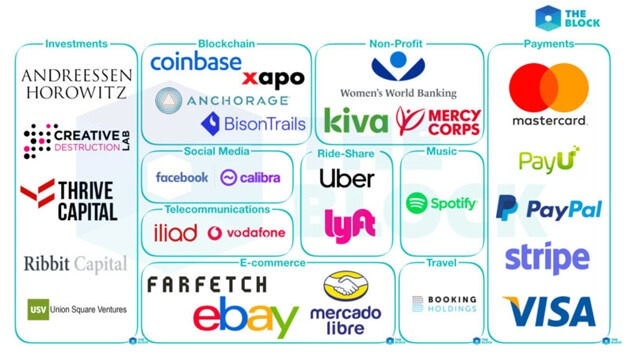 Source:The Block

You may notice so many well-known companies already partnered with Facebook. You will be able to pay most of service on these service in the U.S. We expect more and more companies will be accepting Libra coin.
What can you do in Dating app?
Facebook has not announced how they integrate Libra into the Dating app service.

There are a couple of things we will be able to do via Libra. Mostly, you will be able to pay dating service online via Libra coins.

This might or might not be convenient or attractive to Dating app's users since we can just use both credit and debit cards. But, more interestingly, we would predict as below.
Payment for a membership subscription
The first one is we will be able to pay subscription fees to Dating app service such as Tinder, Hinge, Match, and Okcupid.

Since Spotify partners with Facebook to pay for a subscription membership via Libra, we assume we will be able to do the same thing in Dating app service as well. This is something we do not really get excited because it's already super convenient to use a debit card or credit card to pay for the subscription.
Payment between Facebook users
This is something we are really excited about. According to WIRED, "Facebook announced they begin publicly testing its online-dating produce, called Dating, in Colombia."
WIRED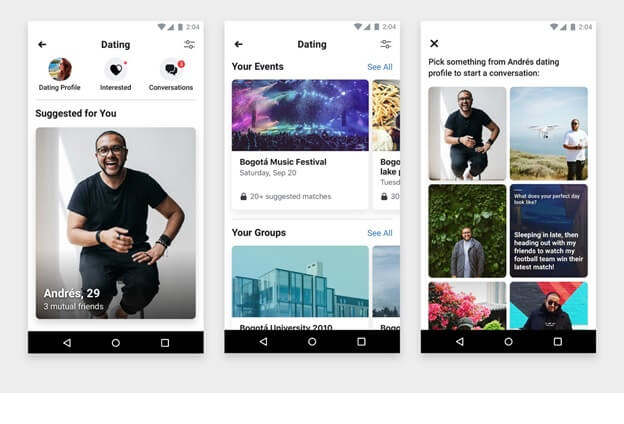 Once the user matches with other user on Facebook, they start texting and plan where to go and which restaurant they can go. You found out you didn't bring any cash and say like "I will send you money on Libra."

Payment for events
New Facebook Dating will possibly allow you to match people who attend on the same even or in the same group.
This is one of the feature Tinder cannot offer.

If you met some attractive girls or guys at the event and forgot to ask her or his phone number, you still have a chance to ask contact info on Facebook.

After you choose to match with people who attend the same events (music concert, food festival, Tech conference…etc) on Facebook, you will be able to make a payment through Libra.

You will also buy some merchandise for a music concert by Libra coins, and share the picture of concert and merchandise on Facebook or Instagram.

Dating on Virtual World?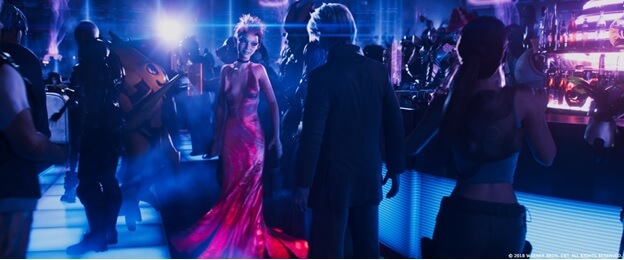 Have you seen the movie, 『Ready Player One』? This is a one of scene in Ready Player One.

Wade, a main character, meets Art3mis, the girl with red hair, at virtual nightclub. In 2018, Facebook paid $3 billion for virtual reality start-up Oculus in hopes of dominating the next computing platform.
The Motley Fool

You can also play Oasis like game with Beta Oculus Rift.

A boy is wearing Oculus Rift.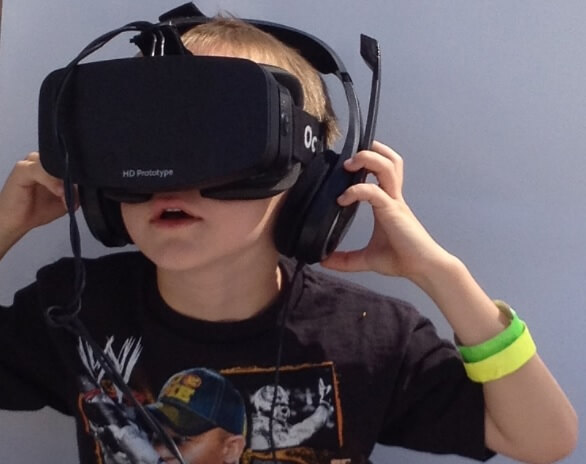 Wikimedia Commons

You can watch a video "here". Just imagine you meet someone on virtual world, and play a war game together. You can buy her drinks both on virtual and real world and pay with Libra coins.

Possibly, you buy here a drink and ship it to her house by a drone in 2050. Or this might not even be on video games.

You will match someone and start talking with your avatar on Facebook Dating. If you like her, you can ask her going on virtual date like playing video games or going shopping online.

I wanna do it on virtual!!
The clothes and items you wear will be everything paid by Libra coins. It might be hard to imagine but surely the coins you use on VR games or VR world will be Libra because Facebook is now dominating VR industry.
Conclusion

We see more future on Libra coin. Libra coin will allow us to pay service and products both on online and real world.

In short-term future, we will make a payment at restaurant via Libra coins.

In long-term, we meet boy or girl on Facebook Dating. We will play video games, go to the virtual night club and shopping together. In addition, this coin will be stable as currencies like US dollar, yen and euro. Hopefully, we will be in the future you will pay every service on virtual world by your Libra coins.