6 New Dating Apps (Released 2019)
Matcher – Match and Chat
Release Date 2019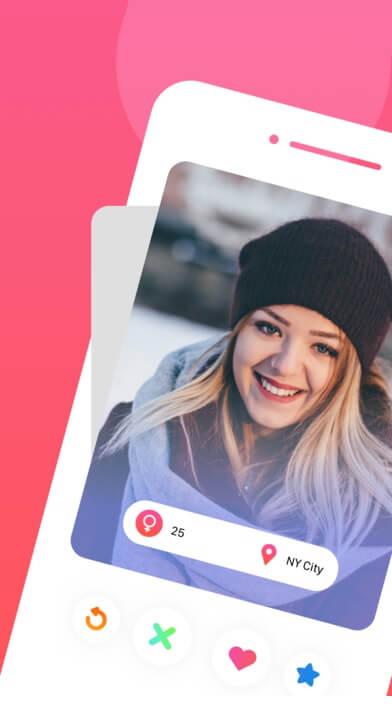 App Store
Matcher Overview:
Meet new people and match with them on Matcher. Released in 2019. Matcher offers its services at a lower cost compared to the other big names in dating app game. Matcher has many unique features designed to help you get matched with real and reliable people.
Matcher Fee:
Standard Subscription Offers
* 1-Week Subscription – $9.99
* 1-Months Subscription – $29.99
* 3-Months Subscription – $59.99
Top-In App Purchases
Weekly Premium $9.99
Monthly Premium $29.99
3 Months Premium $59.99
Gift $0.99
5 Min Boost $0.99
15 Min Boost $1.99
30 Min Boost $2.99
Matcher Review
Matcher Pros:
It is a new and fresh dating app which means that it will attract people haven't done it and want to try it out. Low cost will also be an advantage if you choose to subscribe. Since it is new and not as popular as the giants of online dating like Tinder, it could give you a unique experience of matching with someone who isn't as out there and doesn't get as much exposure like someone on Tinder.
Matcher Cons:
Less popular means less users and that means less matched. It can work both ways but you will probably be less selective this way. In the long run, you might want to play safe and be on one of the more proven and accepted big dogs of dating apps like Tinder.
Matcher Verdict:
Since there doesn't seem to be much of a difference between Matcher and dozens of other new and old dating apps, I say keep it safe and go with the more popular ones.
The Elites-Millionaire Dating
Release Date 2019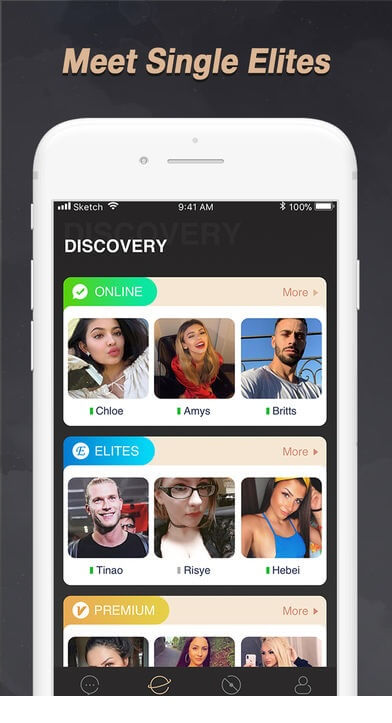 App Store
The Elites-Millionaire Dating Overview
The Elites – Millionaire Dating is your standard online dating app. The catch they try to make to hook you in is that it is for rich people (maybe more like people who want to pretend they are rich). It is still a unique way to market something but I have to say that it makes it look like a sugar dating app and the dull design of the interface for the app makes it appear to be a place where gold diggers will lurk.
The Elites-Millionaire Dating Fee:
Top In-App Purchases
7 Day Elites Premium $39.99
30 Day Elites Premium $109.99
The Elites-Millionaire Dating Review
The Elites-Millionaire Dating Pros:
The Elites – Millionaire Dating is more for the high end users of dating apps. You are paying for a brand just like anything else. This app is supposed to pair you up with the hottest women who are looking for someone who is loaded. I guess after all the dating apps and all the different versions for more specific niche came out, making an app pairing rich men with women looking for rich men was not only common sense but bound to happen.
The Elites-Millionaire Dating Cons:
The objective of the app is not clear but from what it presents itself as, it appears that they are providing a platform where rich men and women who are looking for rich men find each other. What I take from this is, it really comes across as a glorified escort page, where you pay for a premium membership so you can take a look at the menu of women and decide which one you want to take out. It really is no different from sugar dating or hiring a "high class" escort.
The Elites-Millionaire Dating Verdict:
Pass unless you have money to spend on this app. It is pricey for a dating app but not too expensive. You definitely do not need to be a millionaire to try this app out. Your selection for matches will be limited for sure and you might end up with someone who is just after your money.
Academic Singles
Release Date 2019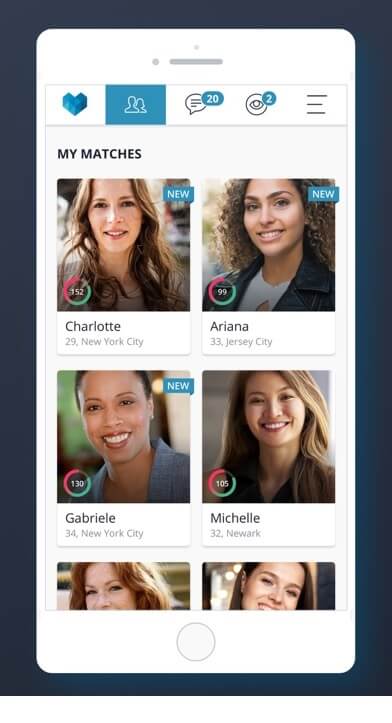 https://www.academicsingles.com/
Academic Singles Overview:
Meet educated singles in your area, this new dating app that came out early 2019. It will help you find a friend, lover or partner (all three maybe if you are really lucky!) who you share similar interests with and all this begins with finding their profile on Academic Singles. Don't be shy, be proactive and you may find the partner or life-long friends you always wanted by joining and paying for the membership, you have a chance of meeting other singles with the same educational background as you. Get to know them by reading their profiles and checking out their photos and get to send messages when you are matched.
Academic Singles Fee:
If you want to use all the features of the app you need to subscribe to Academic Singles Premium Membership.
The Premium Membership comes in the following packages:
3 months for $174.99
6 months for $209.99
12 months for $399.99
Top-In App Purchases
Academic Singles Premium $139.99~
Academic Singles Review
Academic Singles Pros:
The app is free to download and use. Matches single college educated professionals with each other.
Unique app features like the following: good balance between genders and scientific personality test. Academic Singles claims to have a high success rate in online dating.
Academic Singles Cons:
Academic Singles is on the expensive side of the online dating world. 3 months for $174.99 is the most basic package you can get. It's users are suppose to be college educated working professionals so it is wide but at the same time a narrow field, wide because many are college educated working professionals and narrow because sometimes variety and having unique qualities is what makes us click with other people. It can work both ways but I find this mostly as a disadvantage. There are too many dating apps in existence that something group specific can be too limiting and chances are you will see someone on there you already know or have already met.
Academic Singles Verdict:
I cannot recommend Academic Singles and here are the reasons why:
It is too expensive and has a minimum of 3 months membership. If you do not like the service and do not find it useful in your first month of using it, you are stuck with another 2 months that you already paid for.
There are many college educated working professionals on other dating platforms.

SilverSingles: Dating Over 50
Release Date: February 10, 2019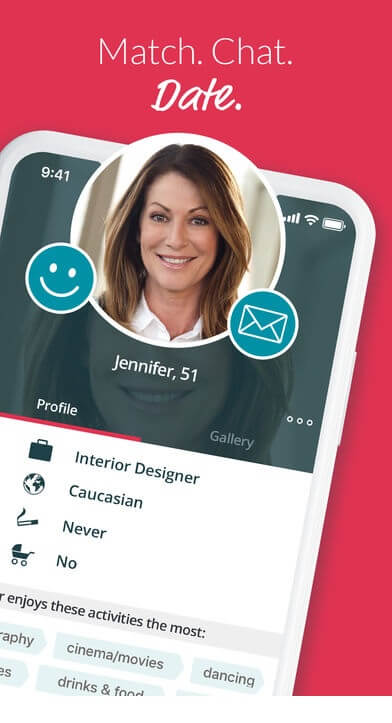 https://www.silversingles.com/
SilverSingles Overview:
SilverSingles is a dating app for singles over 50 years old. The app was released in 2019 and is most of its users are from the U.S. It is easy to install and very user friendly.
When online dating apps went mainstream in the early 2010's, it was mostly concentrated on hookups and young adults in their 20's and 30's and now that online dating is common knowledge and more accepted than it was once before, it just makes sense that a version of the dating app be made for a more specific target market.
This is a good way to promote inclusion, no age group will be left out, senior citizens who are over 50 years old can now enjoy the modern conveniences of online dating by using this app that is specially designed for them.
SilverSingles Fee:
You can purchase the Premium Membership for 1, 3 or 6 months.
Your iTunes account will be charged at confirmation of your purchase.
Auto-renewal may be turned off by going to your Account Settings after purchase and must be turned off at least 24-hours before the end of the current period to take effect.
Top-In App Purchases
Premium Pass for 1 month$48.99~
SilverSingles Review
SilverSingles Pros:
SilverSingles' target audience is the over 50 crowd, it is very specific so you know what you're there for and when you see someone you like, get in touch and chances are higher that you will hear from them.
The target market narrows down the selection so you will have less choices and sometimes that can mean better quality, you get to pick the best of the litter.
Unlike other dating apps that have tons of members and non-members browsing, checking other users out and getting in touch with them might have advantages but it's downside is there are too many to choose from and having to compete for attention and time with someone online can be stressful.
SilverSingles offers many unique features to help you find someone nearby for a date, long-term or short term relationship.
SilverSingles Cons:
Selection will be limited, based on studies and statistics, the average age of the dating app user is between 25 – 35.
The membership fees are quite high and there are complaints that users do not get replies from others they contact, which can only mean that there is a low success rate when using this app. You need to pay for membership to get full access, without a membership you will be limited when navigating through the app.
SilverSingles Verdict:
"Less is more" is a good philosophy but when it comes at the expense of convenience and getting results then "the more options, the better" approach just makes more sense. Joining a standard and more popular dating app will have more advantages unless you want to strictly date only someone over 50.
One Night HookUp
Release Date: February 23, 2019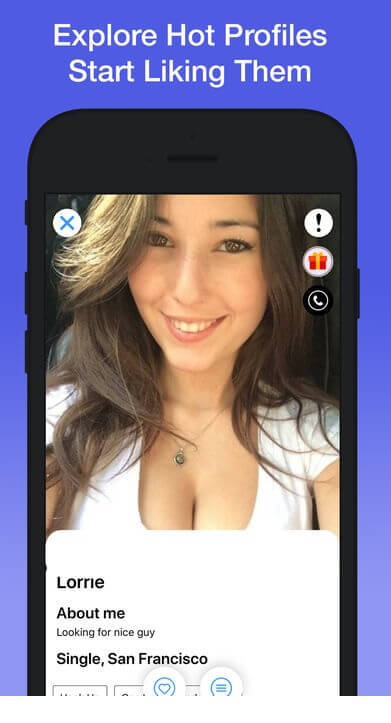 App Store
One Night HookUp Overview:
One Night HookUp Dating app is for adults who are looking to go straight up to hooking up without having to go through the getting-to-know-you stages of more traditional dating apps and websites.
It is an app that is easy to install and use on your mobile and sets you up right away to meet up with other open-minded people. Since it is an app used by people who want to hook up, locals or users of this app close to the area you are in are given priority, long distance communication would not be effective for an app like this, since it is not convenient to meetup with someone who is located far away.
One Night HookUp Fee:
Weekly $6.99 with 3 day free trial
Monthly $9.99
Annual $39.99
Subscriptions allow you to interact with popular users, you can search users via tag and interact via chats with the other users who are online during the chosen subscription period. Payment will be charged to iTunes Account at confirmation of purchase.
All subscriptions renew automatically, unless you cancel at least 24 hours before the end of the current subscription period.
Top-In App Purchases
Silver Pack$9.99
Gold Pack$14.99
Platinum Pack Pro$59.99
Platinum Pack$39.99
One Night HookUp Review
One Night HookUp Pros:
Users of this app are clear with their intentions, they are on the app to look for hookups.
Even if many dating apps are used for casual relationships and hookups, my opinion on why many complain that they do not match with anyone and fail to keep anything going after meeting someone for an initial date is because the people who meet for dates through online are not clear with what they want.
The goal of this app is to get you what you want and that's no strings attached adult fun.
One Night HookUp Cons:
One Night HookUp is relatively new, it was released in early 2019, also it is not one of the famous dating apps like Tinder and Match, so this means you could be missing out on someone who is more your type and using a more mainstream dating app.
There are some complaints about the functionality of the One Night HookUp app and these are the following: page loads slow, it crashes, scammers and fake accounts. The reason some of these things could happen is the mobile and gadget the users are using are not up to date and compatible with the app and it is always best to take caution when interacting with someone you just encountered online.
One Night HookUp Verdict:
The subscription fees for this app is on the low side so trying it out should not be a problem.
It's a low cost way for the convenience of finding someone who wants to hookup.
Services like this attract different types of users and I cannot imagine this app not having many users who will be trying to sell services of the sexual variety.
Overall, this app is unproven and still new in the online dating app market, it is worth a try but not highly recommended.
HookUp Tonight – Adult Dating App
Release Date: March 9, 2019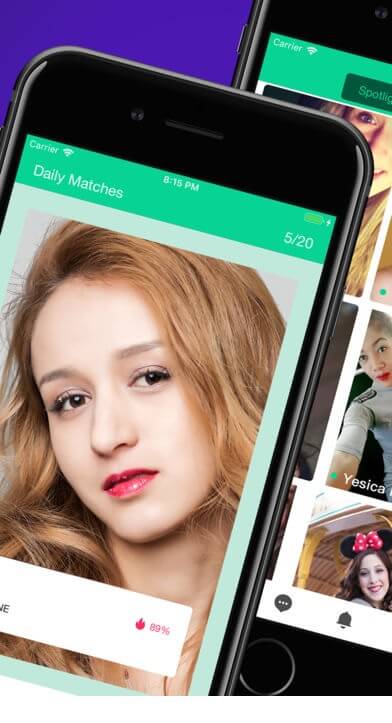 App Store
HookUp Tonight Overview:
Another alternative to the Tinder's and Match.com's out there. HookUp Tonight is as simple and easy to use as other dating apps out in the market.
HookUp Tonight has a youthful vibe to it so it seems to be promoting to an under 25 crowd (age 18 – 25).
This app has a lower file size (34.4 MB). The app is free to download and easy to install and use but some in-app items will require payment. If you are having issues with storage space on your mobile, HookUp Tonight's file size (34.4 MB) is much lower than dating apps like Tinder.
HookUp Tonight Fee:
Top-In App Purchases
BB-LOVE: 7DAYS $19.99
Hookup Tonight: DELETE ACCOUNT $3.99
Hookup Tonight: ADVANCED 30 DAYS $12.99
Hookup Tonight: 1MONTH $29.99
VIP Upgrade Conditions:
– You will be charged $19.99 for 7 days,
$29.99 for 1 month
49.99 for 3 months
depending on the subscription level chosen at the time of purchase.
– Payment will be charged to your iTunes Account at confirmation of purchase.
HookUp Tonight Review
HookUp Tonight Pros:
Low file size (34.4 MB) good for if you don't have much space on your mobile. HookUp Tonight has generally favorable online reviews. It is fresh, the app came out early 2019 and its users tend to be below age 30.
It's a good alternative to all the other dating apps specially the big ones like Tinder. Quick and easy to use and is made for people who want to get fast results for dating, hooking up, long term or short term relationships and everything else in between.
HookUp Tonight Cons:
Since it is one of the newer dating apps in the market, selection will be significantly smaller. There will be a small fee if you choose to delete your account ($3.99).
HookUp Tonight Verdict:
Make sure that you want to try this app out because they charge a small fee if you want to have your profile deleted. The app is youth oriented so if you are looking for someone more mature then try other mature oriented dating apps.
For the price and how the app works, it is low cost and this app has favorable reviews online so it is low risk and worth trying. Recommended for below 30 (age 18 – 30).